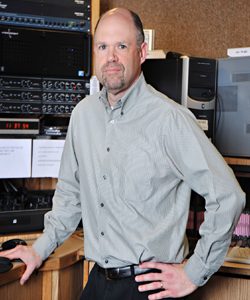 Clint Marshall – News Director
I'm WDPN News Director Clint Marshall. I'm a Stark County native, and have lived here nearly all my life. I'm a graduate of Malone University. My radio career spans nearly 30 years, and it's been a pleasure to bring the Alliance area its news since November of 2000. You can hear my newscasts weekdays between 6 am and noon.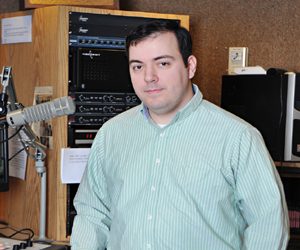 Geoff Mears – Afternoon News Anchor
I'm Geoff Mears, the afternoon news anchor for AM 1310 WDPN. I've spent my entire career in broadcasting, primarily as a reporter. I obtained my first radio job in 1997 as a student announcer at WYSU at Youngstown State University. After graduation, I hosted a morning show for WASN and WRBP in Youngstown. I later moved to the Columbus area, where I reported news for a group of stations in Newark. Longing to return to northeast Ohio, I eventually found my way to WHBC in Canton. I spent four years covering local news, including the 2006 tornado in Brewster and the murder trial of Canton police officer Bobby Cutts Jr. I joined the AM 1310 WDPN staff in July 2010. In my spare time, I enjoy listening to music, watching the Cleveland Indians and spending time with my wife and extended family. Be sure to catch me with local news from 1pm-6pm weekdays and 6am-12pm Saturdays on AM 1310 WDPN.